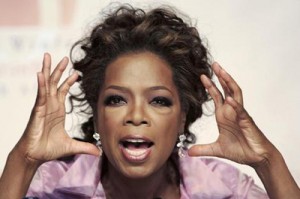 It seems like Oprah Winfrey is making herself a regular on the hooping scene.
After appearing with a purple hula hoop in her front yard to mark the success of her newest film, The Butler (we're still trying to figure out that connection), she is at it again.
This time the"queen of all media" is sporting a gold and green hoop and she is still "hooping her appreciation" for all the fan support that the movie has gotten.
Click here to see Oprah in the round.